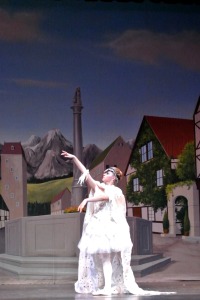 We here at River City Youth Ballet Ensemble, would like to take a quick moment to   thank all who came out to see The Snow Queen on Friday, November 14.  We hope you   enjoyed the show.   RCYBE is the Official Youth Ballet for the state of WV and gives    audiences the chance to see WV dancers performing in WV.
If anyone has pictures from the show, we would love to see them, if you're willing to share.  With your permission, you might see them here in the near future.
If you missed this performance  you still have one more chance to see it. RCYBE will   present The Snow Queen, Saturday,  December 13, 2014, 7:00pm at The Koontz Avenue gym in Clendenin, WV.  Tickets are $3 each and can be purchased at the door.