Michelle Raider
Founder and Artistic Director of the River City Youth Ballet
Michelle Raider graduated from Walnut Hill School of Performing Arts in Natick, Massachusetts with a major in ballet. She also holds a BS in Chemistry from West Virginia State University where she graduated Summa Cum Laude. She was recently featured on a television commercial as one of the Universities successful graduates. In 2008 she was named and featured on the cover of WV Executive Magazine as a "Young Gun". She has been asked by the Moscow Ballet to be their local children's coordinator for the Great Russian Nutcracker and by the Clay Center to set choreography on a local children Munchkin cast for the traveling off Broadway production of the Wonderful Wizard of Oz. Ms. Raider choreographs original works as well as classical ballets for the River City Youth Ballet Ensemble. She has studied with Nicholas Pacana and the Atlanta Ballet, David Howard, and Ecole de Dance de Quebec in Montreal. Ms. Raider was a member of the National Youth Ballet, an affiliate of the Boston Ballet, and the Charleston Ballet under the direction of Andre Van Damme. She has performed the principal role in several ballets including Passing By, staged in Boston, and Sleeping Beauty, staged in New York. In Sleeping Beauty, she was directed and partnered by Istvan Rabovsky, a former premier dancer of the Hungarian Ballet. Ms. Raider is the former chair of Dance West Virginia and has been teaching ballet in West Virginia since 1993.
Kristen Pennington-Hackman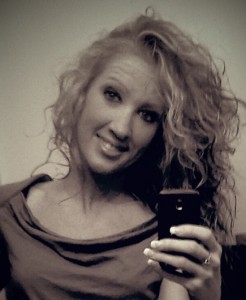 Kristen L. Pennington-Hackman started dancing at the early age of 3 years old. She was a competitive gymnast with Maverick Gymnastics for 10 Years and danced with numerous instructors within. She was head of the Contemporary Dance Company at Capital High School while she attended school and then went to college on a dance scholarship to BYU-Idaho and Utah Valley State University. While Kristen was in college she went on "Extravadance" Dance Tours to other countries such as Brazil, New Zealand, Fiji, and the Ukraine. She danced on professional dance companies on the west coast such as Contemporary Dance Theater and Synergy Dance Company. When she came back to the east coast she has taught many dancers who have gone onto professional dance careers. Kristen has studied dance under famous choreographers such as Wade Robson (BU dancer for Michael Jackson), Mia Michaels ( So You Think You Can Dance choreographer), Shane Sparks, Brian Friedman ( BU dancer for Britney Spears, etc. ), Dave Scott (choreographer of Stomp The Yard), Cris Judd ( BU dancer for Jennnifer Lopez ), Laurie Ann Gibson (MTV's Making The Band), and many more. Kristen danced numerous summer intensives with The Gus Giordano Jazz Dance Company of Chicago. Kristen has a BA Degree in Business and resides in South Charleston with her 6 year old son Kayden Alexander Hackman. Kristen loves the opportunity of sharing her love for dance with the students at River City.
Abbie Payne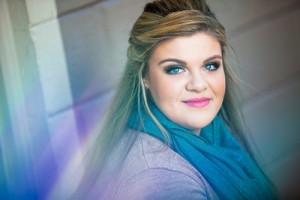 Abbie Payne began dancing at the age of 2 at January's Academy of Arts. While at January's she studied a wide variety of dance consisting of: Ballet, Pointe, Jazz, Modern, Contemporary, Tap, and Hip hop. Along the years she spent dancing she began assisting/apprentice teaching at the age of 9. She continued doing so until she was evaluated and became a substitute/ apprentice teacher. She's studied under many instructors, attended various dance competitions and conventions, along with multiple festival's and workshops based out of West Virginia. She attended Governor's School For the Art's in 2012 and since then she was recently awarded a scholarship to study at The Alvin Ailey School Summer Program in New York City. She is currently attending University Of Charleston on a full academic scholarship as an Education Major. She is very excited to be teaching such a wide variety of classes at RCYB and is looking forward to getting to work with your children!
Margaret Lieberman
Margaret Lieberman began studying ballet at the Marjorie Sturman studio in her native South Africa under the auspices of the Royal Academy of Dancing of London, England. She holds the prestigious Advanced level Certificate of the Royal Academy. In addition to her ballet studies she also holds certificates in National, Modern and Tap through the Imperial Society of Teachers of Dance in England. While in South Africa she also had the opportunity to study Spanish Flamenco dancing. She graduated from the University of Natal in Durban South Africa, majoring in Theater Performance, French and English. She has acted in and directed many plays in our area, with the Light Opera Guild, the Kanawha Players and the Angevin Players. She is the Executive Director of Fund for the Arts and is currently Treasurer and a Vestry member of St John's Episcopal Church in Charleston. She lives in a house more than one hundred years old on the West Side with her partner David, two dogs and three cats. Her hobbies include sewing (particularly costumes), reading, singing in her church choir and collecting antiques.
Rhiannon Turley
Rhiannon Turley began her ballet training with Kim Pauley at the American Academy Ballet at the age of twelve.  She was quickly taken into the Charleston Ballet early on and performed in numerous classical works, including traditional full-length ballets Coppelia, La Fille Mal Gardee, and Les Sylphides.
She has participated in many West Virginia Dance Festivals, Festivall, and attended summer intensive programs at Point Park College's International Summer Dance, Boston Ballet Summer Intensive, Atlanta School of Ballet, and The School of Cleveland San Jose Ballet.  She has studied under many notable instructors including:  David Howard, Duncan Nobel and Gyula Pandi of North Carolina School of the arts, Dennis Nahat, Gladisa Guadalupe, and Karen Gabay of Cleveland San Jose Ballet, Laura Alonso, Miguel Campaneria, Olivier Wecxsteen, John McFall, and Oleg Briansky, and Jerry Rose.  In the summer of 1996 she was invited to study under Robert Barnett and Maniya Barredo of the Atlanta School of Ballet where she was coached extensively.  While a student in Atlanta Ms. Turley returned to the Charleston Ballet to perform Blue Bird pas de deux in Sleeping Beauty Act III, Epitafio, and the March Hare in Alice In Wonderland, choreographed by Milwaukee's Yves de Bouteiller.
During her time with the Charleston Ballet, Ms. Turley created the role of Clara in the Nutcracker performed with the WV Symphony Orchestra.  She danced the title roles Ondine with partner Ariel Cisneros, soloist with the Cleveland San Jose Ballet and Istar with guest artist Freddie Fourie, both created for her by Kim Pauley, director of the Charleston Ballet.
In addition, Ms. Turley has appeared in the opera productions of WV Symphony's Carmen and West Side Story and also collaborations with Womansong and Montclaire String Quartet.  She most recently performed in Marry Poppins with the Charleston Light Opera Guild.
Kara Duncan
Kara Duncan graduated Summa Cum Laude from Radford University in Virginia with majors in Elementary Education and Dance. Kara is a Charleston native who studied dance and performed with the Appalachian Youth Jazz-ballet Company under the direction of Nina Denton-Pasinetti for ten years. She has also performed with the Charleston Light Opera Guild for many years, with featured roles in "Chicago, " "Grease," "Guys and Dolls, " "Company," and "Oklahoma." Kara has been a teacher and choreographer with the River City Youth Ballet Ensemble since 2003. Kara resides in Charleston with her two handsome boys, Ryan and Bradley.